You're a Deist Hey, So What's the Point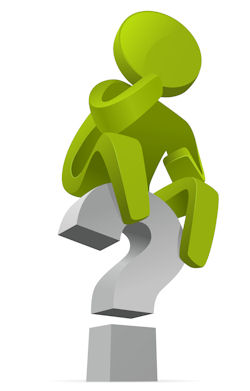 When I discuss religion with pagans, atheists, agnostics and even non monotheistic revealed religions like Buddhists saying I am a deist may result in what is that, but never what's the point.   Just about all of these folks seem to simply accept that I simply believe what I believe.
Many of course don't agree, well if they did they would be deists too right?
Actually with these folks I find many self described pagans to not be pagans at all, often they are deists they simply take the name pagan as almost a protest against organized faith.  I also find many self labeled atheists to be more accurately agnostics and many agnostics to be closer to deists, but those are subjects for another post on another day.
When I tell a Christian I am a deist though, the common question is "so what's the point?"  I can see why a Christian specifically a devote christian would feel that way because here are some basic tenets of deism…
There is a god, a creator an architect, some larger intelligence that is responsible for the creation itself.
As deists we are driven by fact, reason and inspiration, there are no "rules" only morality.  Said morality is driven by reason.
Due to this we are all responsible 100% for ourselves, we do good for good's sake, we do evil due to weakness and greed.  The penalty for evil is guilt, law and karma.  (Note – Karma here is not Buddhist karma but simple reality, do good and good is returned onto you, do evil and evil is returned to you.  Basically your fellow humans are smart enough to treat decent people and scumbags differently.)
We can know God though God's creation, though reflection, though our fellow man, though science (which explores the creation) and though a type of prayer that is more an inner dialog with our true selves, yet we can't define exactly what God is, where and how God exists and certainly not what God looks like.
Prayer has value but many of us don't even call it praying.  It is more a quiet internal discussion that allows us the inner dialog and reflection mentioned above and will lead us through reason to our own answers.  Yet we know God isn't a genie that grants wishes so we are not going to pray for snow and think God answered a prayer because it happened to snow.
We don 't go to church, kneel, bow down to anyone or anything.  We don't have rules for what we can eat on what day.  We don't condemn other faiths, we don't condemn others for their lifestyle choices, pretty much our only real rule is don't harm others.
When we die many of us believe in some sort of afterlife, others think our energy simply returns but consciousness ceases, some believe in reincarnation and we are all okay with each other.  One thing we all tend to agree with though is there will be no "judgement" other then some of us believe we may in fact judge ourselves.
Some of us are very spiritual, contemplate deeply on the creation, pray in our way often and deeply investigate the spiritual realm.  Some of us deeply explore accounts by those who have had near death experiences or with deep meditation practices.  Others simply say, "hey there is some sort of creator to all of this" and live our lives without much thought of it.  Most are somewhere in the middle of these two extremes and yet we all get along and no one has a need to convince the others of anything.
Yes I can see where a Christian would ask what the point is.  In Christian faith there is a list of rules which all are called to follow and a belief that no one can do it anyway.  So God sent himself to earth to be killed on behalf of his children because that is the only way he can save them.  Christians believe God intervenes with man actively (which would deny us free will) and feel there is a strict penalty for anything less then seeking forgiveness in his dead and risen son.   That all men are inherently wicked because Satan (who God also created) tempts them.
I could go on but I think you get the point.  Christians struggle with the point of Deism mostly because it is largely counter to everything they have come to believe is true.  They would rather believe they can "know God" even if said God ordered the deaths of children, called for the stoning of adulterers, killed every living thing on the planet other then one family and two of each animal and sent his own son to death on a cross before accepting that they can't really know God.
So what is the point of deism?  Well the eight bullet points above are in large part the point.  For me though the bigger point is as a deist I do not have to make excuses for my God.  Such as
Well God is eternal and everlasting and knows all, yet he is also a jealous God who killed countless millions.  It is all okay though because he later offered his own son as a sacrifice and allowed him to be brutally murdered and killed in a horrible way on our behalf because that is what we all actually deserve.  Because of that he will never kill countless millions again or ask that disobedient sons be stoned, etc.
The point is also that I can answer many questions about God and creation with "I don't know" and be okay with that.  I don't have to know, I can accept that I am a limited being in a limited plane of existence at a specific point in space-time and that is simply where I am, at least for now.  I don't have to walk around with some sort of twisted notion that I am not to be worldly and then also say God has no problem with me being wealthy and successful.
What is the point?  The point is simply that we are as Deists free, 100% free.  I don't for a second feel that any creator would create something as amazing as humans and want anything less then true freedom for them.  We are the most advanced life form we know of and yet self aware enough to know we are not as advanced as such station would seem to indicate.  We know that our future can be wonderful or awful and that it is up to us to determine that.  We can split and atom for either good or evil, we have traveled off our our world and set foot on a foreign one.   We can use our bodies to inflict pain on others, or pleasure or to heal others.
The reality is a human being is a miracle in the true sense of the word itself.  The point of deism is it sets us 100% free to be that miracle. To create poetry, write stories, inspire others, explore the creation and be who we are, free of judgement for simply doing that.  This scares Christians because they often say, "what would happen if everyone did just that", as though only fear of the fires of hell prevent rape, murder and massive harm by every man to every other man.  Well, the problem with that belief is there are million of atheists, agnostics, deists along with non Christians of other faiths and many who don't describe themselves in anyway that have never harmed anyone and likely never will.
The point?  Freedom, that is indeed the point.  So my answer to the question of "what would happen if everyone did just that" is simply, I think we would have the happiest society ever known to mankind.