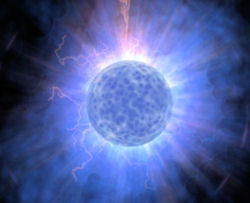 Anyone answering this question with a flat yes or no, simply isn't qualified to answer this question.  The question itself stems from the belief that a church, holy book or organization is supposed to tell its members what to believe and how to believe it.
In its' simplest form Deism is simply an understanding that a God/Creator exists and we can determine that with reason and logic.  The more we examine the universe, physics and science the more, not less real God becomes.
Your fellow Deists then leave it to you to use your reason and your God given logic to determine what that means to you in your life and frankly there after.  Hence the answer to the above question is some do, some don't and those that do have a lot of different views as to what it might be like.
So the only honest way I can answer this question is to tell you what I personally believe.  First I believe in some type of afterlife, I would call it more a continuation of life.  I certainly do not believe in either the heaven or hell of the revealed religions.
Neither make sense in any real way, they are completely ridiculous if we use logic and reason to consider them.  There are many reasons though that I personally believe that some part of our consciousness continues after death, some include…
Science has discovered that humans and all life indeed has a field of energy that exists outside of and around the body and this field has a real effect on us both mentally and physically.  There is even evidence via experimentation that some or even most of our memories may exist in this field and the brain is more of a receiver then say a hard drive.  If you want to learn more about this I recommend the film "The Living Matrix".
The many reports of near death experiences specifically from people who were clinically dead.  While revealed religions hold up cases of visions of heaven and hell as proof of their paradigm, many people have had completely different experiences, this leads me to believe we create our own realities on this plane at least for a time as a coping mechanism.
I have personally experienced OBEs (out of body experiences).  I am not someone who says I can do it at will and I believe most who claim so are frauds.  It only happened twice to me but I remember both times vividly.  I am also a "lucid dreamer" and know a dream from an actual experience.  All I can say is you have to experience this to understand it.  During one of my OBEs I didn't meet God or any entities, I just moved around my home, looked at my son sleeping in bed and returned to my body.  Another time I simply "walked" around my apartment and saw myself sleeping on my couch, when I touched myself the reentry and awaking was abrupt.  In both experiences there was a level of vibration experienced that is so unique it is unmistakeable.
The very fact that a life force even exists is something that tells me it likely continues after the body dies.  If you kill a person dead even in a way that is as gentle as can be done and leave them dead long enough there is no way to "revive them".  You can hook their body up to machines, pump their blood, make their heart beat make every body system "function" mechanically.  If you scratch the arm of someone in this state nothing will heal it, no bandage, no drug, no suture, no nothing.  Only the life force can do something as mundane as heal a scratch.
The first law of thermodynamics tells us "that energy cannot be created or destroyed, only converted from one form to another".  If our life is energetic, if our conscious is energetic and we know that they indeed are the energy itself can not be destroyed, its form may change but it will continue to exist.
These are my reasons, well just a few of them.  On the next post I will tell you what I think an afterlife or better stated a continuation of existence might be like.
by